SOCOM
First Release : SOCOM: US Navy Seals
Series: SOCOM II / SOCOM 3 / Fireteam Bravo / Fireteam Bravo 2 / Combined Assault / Tactical Strike / Confrontation / Fireteam Bravo 3
Last Release : SOCOM: 4 US Navy Seals
The SOCOM series was a third person shooter published by Sony. SOCOM was one of the finest squad based series you could find. Over the years however the game slowly started receiving more and more negative reviews. At one point they took a huge step with the multiplayer only SOCOM Confrontation. It did last for a good period (2008 - 2014) but it was plagued with bugs and hackers. SOCOM 4 , the last entry came out in 2011 with very mixed reviews. This series has been at a standstill ever since besides a few rumors.
---
Conflict (Series)
First Release: Conflict: Desert Storm
Series: Desert Storm , Vietnam , Global Terror
Last Release: Conflict: Denied Ops
The Conflict series was another squad based shooter but its demise was bound to happen. After plenty of financial issues the company "Pivotal Games" who created the IP was shut down. You control a full squad of 4, in some cases you may have to use a certain one if you want to complete your tasks with the squad intact. It was one of the finest tactical shooters you could find, although it may feel dated compared to today's standards and was missed by most people .
---
Medal Of Honor
First Release: Medal Of Honor
Series: Underground / Allied Assault / Frontline / Allied Assault Spearhead (Expansion) / Allied Assault Breakthrough (Expansion) / Rising Sun / Infiltrator / Pacific Assault / European Assault / Heroes / Vanguard / Airborne / Heroes 2 / Medal Of Honor (reboot)
Last Release: Medal Of Honor : Warfighter
This series in reality... killed itself. Besides the abundance of games released in a very short span (13 games in a 7 year period) . When the first came out it was the first game that resembled WWII so well. The fine folks who worked on one of the biggest titles in the series (allied assault) seeked new management... and actually formed a new team... Infinity Ward. EA however, planned to keep MOH in house, meaning Infinity Ward was at a stand still. Activision purchased them for 3 million dollars, and Infinity Ward began working on a new title under the codename "Medal Of Honor Killer". This turned out to be Call Of Duty, and Medal Of Honor finally had some REAL competition. The latest release Warfighter received a mix of bad and average reviews.
---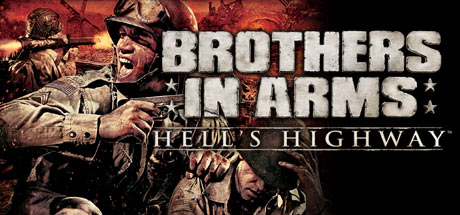 Brothers In Arms
First Release: Brother In Arms: Road to Hill 30

Series: Earned In Blood / D-Day / DS (Nintendo DS game) / Art Of War / Brothers In Arms / Double Time / Hour Of Heroes / Global Fronts

Last Release: Sons Of War

Unfortunately this is a series that never really reached its full potential. Gearbox wanted to take realism to a whole new level, and actually took a few extra precautions to ensure they did. The first was a success but afterwards the series slowly went downhill despite improvements. Almost all of its later releases only saw light on mobile devices, although rumors say that Gearbox has been working on another title for the franchise which may hit console.
---
James Bond (Series)
First Release: Shaken but Not stirred
Series: James Bond 007, A View to a Kill, Goldfinger, The Living Daylights, Live and Let Die, 007: License to Kill, The Spy Who Loved Me, Operation Stealth, James Bond Jr, The Duel, Goldeneye 007, Tomorrow Never Dies, The World Is Not Enough, 007 Racing, Agent Under Fire, Nightfire, Everything or Nothing, Rogue Agent, From Russia with Love, Quantum of Solace, Blood Stone
Last Release: 007 Legends
The James Bond series has always been a fairly decent IP. The earlier releases didn't receive much praise but once Goldeneye 007 hit things changed quickly. Releases after that however didn't really match what Goldeneye was or was maybe a bit to different. It does have something for everybody though and out of all the previous picks I think this one has the best chance of getting a new release. The IP has switched hands a lot over the years, so who knows which company may take the chance first.
---
Black
First Release: Black
Last Release: Black 2 (Scrapped)
Black was definitely a sleeper hit, it was a fine yet very underrated FPS. Criterion Games released this gem in 2006 and it received more than favorable reviews. The sound and graphics were top notch, and it had a decent (but linear) story. Black 2 was in the works but unfortunately the developers and the publisher (EA) had some disagreements. The developers however eventually moved on to what may be seen as a spiritual successor, Bodycount which released on the Xbox 360 and PS3.
---
SWAT
First Release: Police Quest: In The Pursuit Of Death Angel
Series: PQ: SWAT, PQ: SWAT 2, SWAT3 Close Quarter Battles, SWAT: Global Strike Team, SWAT4, Stechkov Syndicate, SWAT Force, SWAT: Target Liberty
Last Release: SWAT Elite Troops
SWAT is a game that i believe was way ahead of its time. It may seem very complex for some (especially 3) but its one of the best experiences to have. You and your squad are tasked with multiple dangerous situations, and given numerous way to handle them. SWAT3 and 4 are normally seen as being the best in this UNDERRATED series. Elite Troops was the last release and unfortunately the last we heard of SWAT or Police Quest. It is still likely we may see another Police Quest/ SWAT in the future though.
These were only a few of the games that got lost in the wind, rather from financial turmoil or personal differences, I may go back and do a look at some other games from different genres in the future so stay tuned!
Follow Codexstrial on Twitter and Twitch
Back