Nano Shift is a Virtual Reality puzzle mystery game set slightly in the future during the struggle against an invasive Nano Virus that has reduced a large part of the earth's surface to an uninhabitable wasteland. Nano Shift will take players on a search through time for traces of who or what released the Nano Virus that wiped out 80% of the Earth's population. Gameplay is a puzzle mystery mixed with exploration elements. With rich environmental storytelling, full 360 degree sound, and a fully interactive world, Nano Shift brings a truly immersive experience that is unique to Room-Scale VR.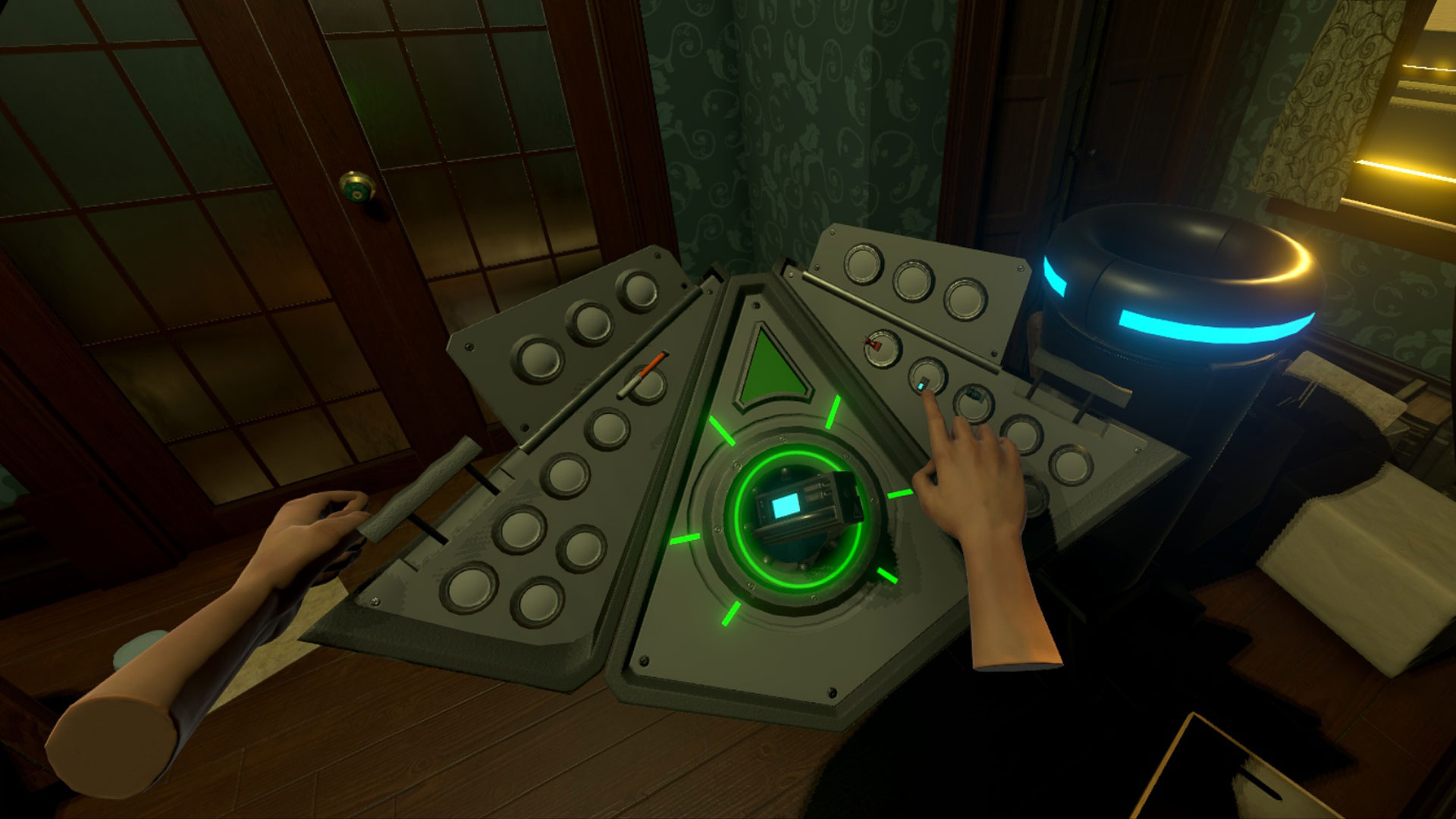 History
What started out as a side project, turned into a slight bit of an obsession. VR! Goodness knows we can all remember the VR of the 90s, and the headaches and cringe it caused. This new hardware though! We felt like kids again, and had a bit of a difficult time leaving the office at nights. Many late nights were spent on designing, prototyping, re-designing, and polishing until we felt our little game was immersive enough. And we think we've got it now
Features
Rich and detailed environments.
Puzzles and interactions built for tracked motion controllers.
Lots of logical and dexterity puzzles.
Graphic and control settings options.
Teleporting not required. In fact it's not even recommended! (unless your play space is under the minimum Room-Scale measurements
Made by Eggroll Digital
Check it out here!