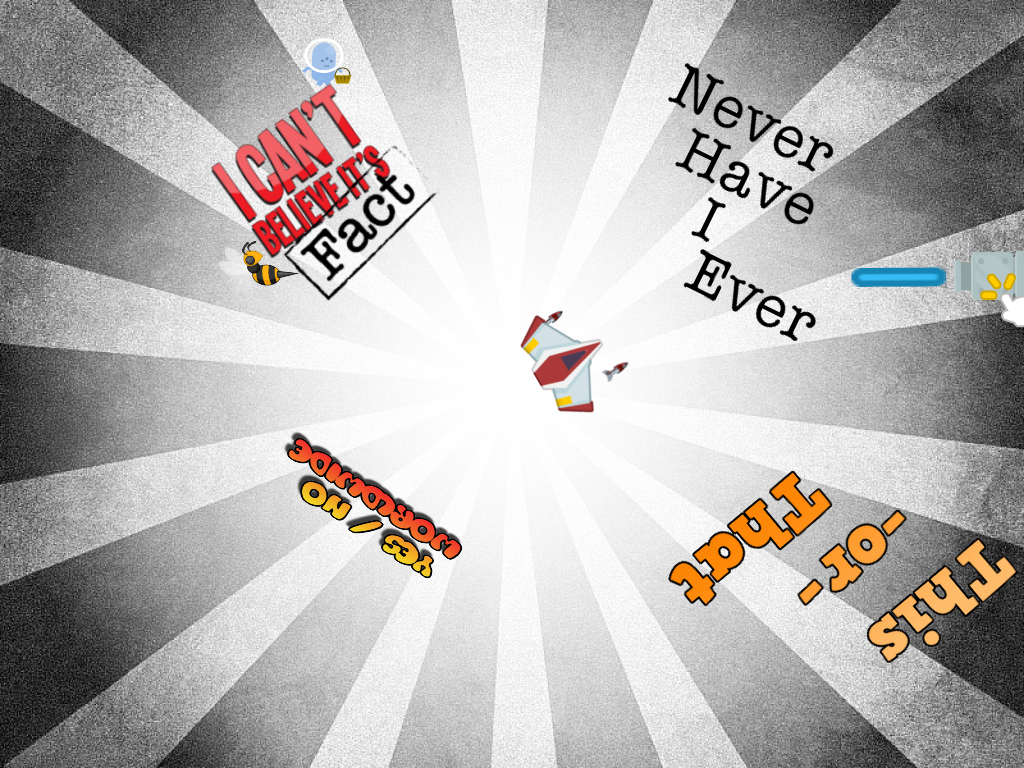 Codex: What got you into Game Development?
Jerry: To be honest, it's not something that I always thought of, it happened over time. I got into programming and started making a few apps. In one instance when I was playing one of my favorite games (diablo) I made my own mod, which let you get all sorts of spells, extra levels etc. etc. I eventually made a text-based game, which went well (I was about 16 around this time) It felt great, I had this feeling like "This wouldn't be here if it wasn't for me", after that then well everything kind of fell in place.
Codex: What do you hope to learn/get from it in the future?
Jerry: Well I hope for a lot of course 😉 but me really, I want to challenge myself and learn. If you don't keep doing that well, it can get boring. It doesn't matter what I'm making or doing, my 2nd objective would to have people play them, I mentioned it before, but I like that feeling when you get real feedback on your game. I actually found some videos of someone playing them which was a great feeling. I didn't tell them or ask them, for them it was good enough to take their time and make a video featuring MY game. In the future I definitely want to see people enjoying my games.
Codex: If you could bring your dream game to life, what would it be?
Jerry: This is a tough one, with no complications or anything it would be a close interpretation of real life. There would basically be no restrictions, and you could pretty much do (or build) whatever you want!
Codex: How many years of exp do you have?
Jerry: Quite a bit, I started coding at a very young age. Id say close to 14 years.
Codex: I see you release most of your games through Airconsole? Why is that, and could you explain abit how Airconsole works?
This is a bit of a lengthy answer, but a great question. I'll give you the short version. I see Airconsole as the perfect platform to play with friends. If you recall back in the day we had plenty of local multiplayer games, but nowadays I don't think most games come with any kind of LOCAL multiplayer. In this day and age usually in modern homes people have plenty of smartphones, or computers sitting around. That's all you really need for Airconsole, on top of that it can be used by anyone, male, female or whomever. Airconsole has a little bit of something for everyone, and it's STILL expanding. It supports numerous people. If you are having a party with say 100 people, it can handle that. All you need is your phone, which most people always have on them these days!
Codex: How long did it take to make some of your classic games (Never Have I Ever, My Friends Are, Can't Believe It's Fact
Jerry:I got to answer this one in general, but I know ive spent 100's of hours on each doing planning and what not, I will say the time went down after a while because the games use the same engine, my first game Cant believe its fact took fairly long, but when that was finished it was easier to put the other games together. Overtime I crafted the engine to handle a variety of games better, reducing the time it takes going forward. In general, though I could only say hundreds of hours.
Codex: What are your plans with Game Development.?
Jerry: I can't disclose this right now unfortunately, but I have a lot planned one thing I'm doing that I will mention, is rebuilding my game engine that will allow me to remake my current titles and improve on them more and more. When I move onto other projects it will be a lot easier to make new titles with. Just know… in the next years there is a lot of JUICY stuff coming.
Codex: What engine do you prefer?
Jerry: I think every engine has its pros and cons, but (in my opinion) hands down Unity. The tutorials are nice and sweet and before you know it you can make your own title in no time. It has Plenty of extensions, FAQS, and more. Usually whatever you can imagine, Unity can do. At the end of the day it gets what I need done.
Codex: Besides Airconsole do you plan to release your games on any other platforms such as steam or android?
Jerry: I got to refer to my other question for this one, theres a LOT of cool things coming but I got to make you wait on that one 😉
Codex: If I was an aspiring game developer, what advice would you give me to get started?
Jerry: My advice is rather simple. Just do it. I see people get into cycles that end up turning into procrastination. They may be waiting on a certain thing like graphics and what not, but that doesn't mean the work stops. You could even use placeholder images for the time being, so you can build more and more. It all kind of depends on what your aiming for, but if that is your dream I will say again "Just Do It"
When we did the Q&A i unfortunately didnt get a chance to play all of Jerry's game's because of stream issues, but i think all of you should give them a try ! They are really fun, especially with the right group of people. Im very hopeful that he will accomplish all of his set goals, and achieve even more in the future.
You can find his games here or follow him on Twitter for more news